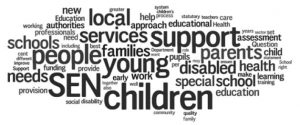 We provide a service which is flexible and supportive, whilst remaining both professional and discrete.
Working in Partnership with Local Authorities
Macclesfield Tutorial College has a proud history in education spanning 25 years and has experience working closely with local authorities to provide tuition and examinations for their clients, including cared for children, children in need, or individuals with SEND.
Initially formed as a private tuition business, MTC now also offers full and part time GCSE and A Level courses as well as serving as an examination centre for private candidates. Many of our students are not taught within the traditional, mainstream education system and may not attend school for a variety of reasons, ranging from personal choice to home-school, to those who have felt that school was not the best environment for them. Many individuals have physical, psychological or psychiatric conditions which require additional care beyond which is typically available in most schools.

Supplementary tuition and examinations can assist with achievement of an EHC plan
We strongly believe that our flexible and supportive approach affords each of our students or candidates the greatest chance of success and achieves the best possible outcomes. When an individual has a condition which makes it uncomfortable or impossible to participate in a traditional school setting, we offer an alternative and experience shows that a tailor-made, one-to-one approach can overcome most issues and anxieties. In order to ensure that each individual has equal access to qualifications, we are also experienced at administering examinations in the candidate's home, or other accessible locations when attendance at our centre is not achievable.
Value For Money
We recognise that Local Authorities are required to respond to needs outlined in The Children's and Families Act 2014 and the Code of Practice, whilst also having a legal duty to consider costs when making decisions, both in the short and long term. Funding can be used to meet young people's educational needs and aspirations and, indeed, supplementary tuition or examinations can even assist with achievement of an Education, Health and Care (EHC) plan. We offer a value for money service and have a proven ability to work effectively alongside Local Authorities to make best use of limited resources.
Examples of Councils and Local Authorities which MTC has previously partnered with