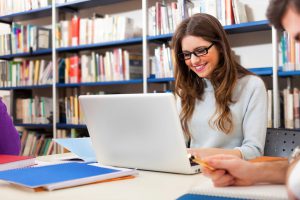 Distance Learning – the convenient way to access high quality tuition
Online Lessons – How it works
Distance learning via online lessons provides access to specialist knowledge which may not be available locally. The MTC database features tutors from across the UK meaning that you could be learning from a mathematics expert in Manchester whilst sitting in your home in London.
Virtual classrooms are increasingly replicating real ones, and allow students and tutors to talk, share files, draw diagrams and exchange messages. Lessons are all recorded so, when it is over, pupils can play it back to reinforce their learning.
Many students find it beneficial to have a few sessions face-to-face in The College first, then they can have online sessions throughout term time and continue to supplement their school education.
Technology
Technological enhancements and ever improving internet connectivity have meant that online lessons are a straightforward and reliable process.
There are many available systems for online communication, which enable the creation of a virtual environment which replicates a more familiar classroom. This allows the tutor and student to see each other and discuss topics, to share information visually with the use of interactive whiteboards, to instant message each other with questions and information, to upload documents, texts and other files, and to illustrate subjects with diagrams and other visual aids.
When compared with a traditional classroom environment, the additional benefit of online lessons is that they are recorded and made available to the student to review and reinforce their learning. Lessons can also be reviewed by parents so they are kept informed of progress and reassured of the quality of subject matter and delivery.
Convenience
Guided learning online is a cost-effective way to get educational help at home. Macclesfield Tutorial College is conveniently located for many students who wish to come to us to learn but, for others, the ability to receive tuition in the comfort of their own home (or from some other internet-enabled location!) is a major convenience and saves on regular travel expenditure.